What it takes to minimise AVETMISS errors and warnings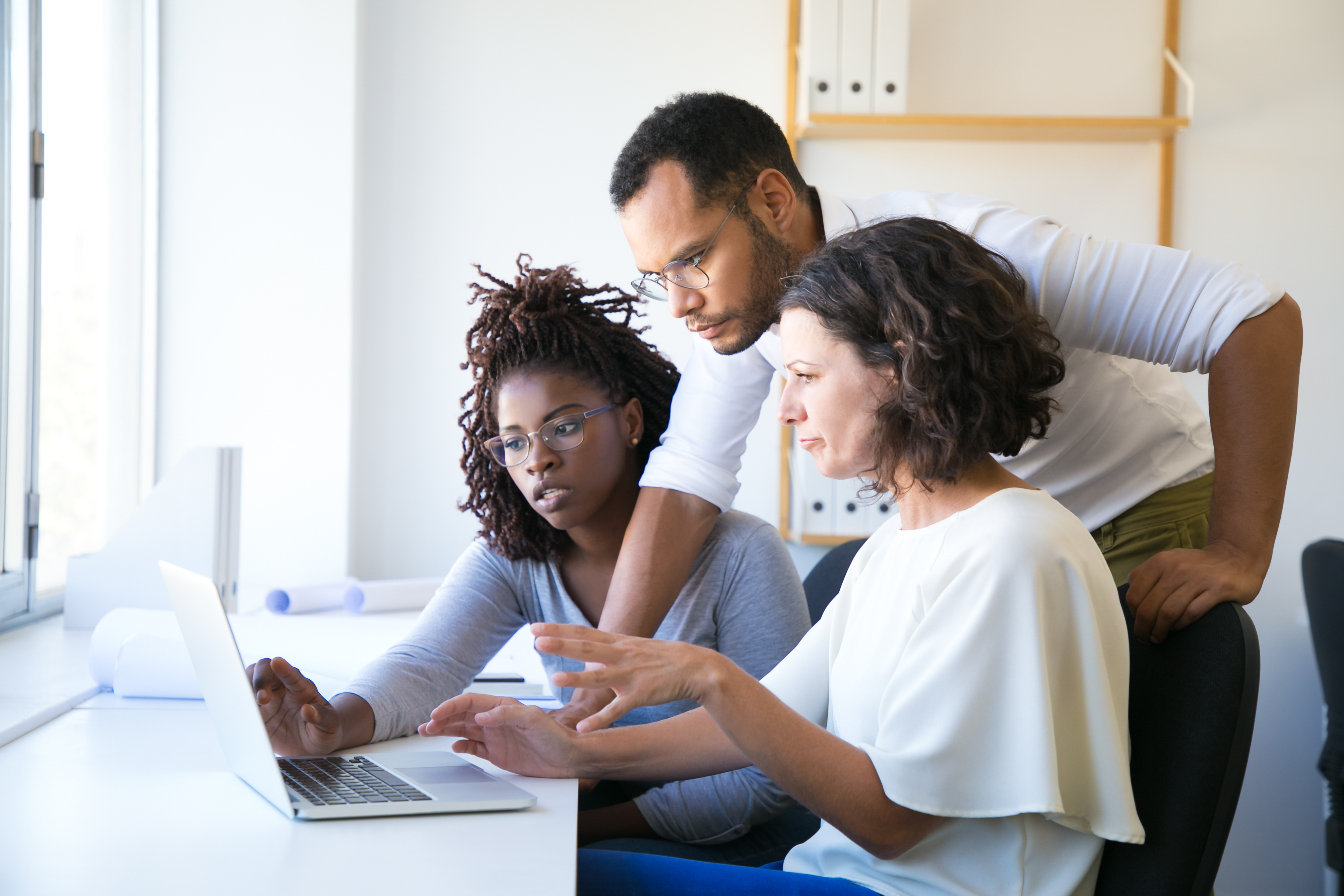 AVETMISS reporting is one of the biggest challenges facing training organisations and with increased enrolments, the stress of meeting requirements grows.
Weworkbook recognises the complexity of running a training organisation, even without the stress of AVETMISS reporting which is why our intuitive checks are a feature we're most proud to present.
Why? Because in 2019 100% of Weworkbook's users were able to maintain their AVETMISS reporting requirements, with a combined 18,592 validated enrolments.
Check out the intuitive validation checks and report features of the Weworkbook software below:
People | AVETMISS Check
Address Checker
This tool references recognised Australian postcode, suburb and state combinations to ensure all addresses stored against student profiles are accurate. The system will highlight any address that may have been entered incorrectly. You can use the 'Australian Address Helper' search field to enter the postcode, state or suburb to assist in identifying correct address details. You can then click the address field that needs to be updated allowing you to fix the error immediately.
Gender & Title inconsistency
This tool will allow you to identify and fix any errors with genders and title inconsistencies. For example, a student recorded as female with a title of Mr would be flagged as an error. You can click the current gender/title populated and update the field immediately from this report.
Anticipated course completion date inconsistent with unit outcomes
This report displays non completed enrolments where the Anticipated Course Completion Date is not populated or past (this date reports in NAT00120 as the unit activity end date). Update the Anticipated Course Completion Date by clicking on the date on this screen or click on the learner name to update details from the learner page.
People | Enrolment Search | Filter | AVETMISS Checks
Completion Date without activity (NAT00130)
Qualifications recorded as completed must have an activity recorded during that reporting year, ie. At least one unit must have an activity end date in the reporting year. This filter will display any enrolments where this is not the case.
Activity Start and End Dates (NAT00120)
If unit activity start dates are later than unit competent dates, Weworkbook will recognise this as an error and will flag the student enrolments which need to be updated on this report.
Activity Start and Anticipated Course Completion (NAT00120)
If unit activity start dates are later than the anticipated course completion date for a student enrolment, the student name will appear on this report, allowing you to update the relevant date.
Missing AVETMISS Criteria
If there are any required AVETMISS data missing from a student enrolment, Weworkbook will flag the learners on this report. Missing data includes scheduled unit hours, commencing course identifiers and funding sources which can all be accessed and updated via the student enrolment record.
Learner DOB
This tool will flag any potential errors by showing students who are aged under 10 or above 90 years old. Whilst in some instances learners may fall within these age brackets, this report allows you to confirm your data has been populated accurately.
Learner School Status
This report will flag any students who have anomalies between their current school status and their employment identifier. For example, a full-time student in year 11 is unlikely to be employed full-time.
School Status and Age
Weworkbook will cross-reference the school status and age of learners, highlighting if the age is inconsistent with the year of school completion.
Use the available AVETMISS check tools in Weworkbook and gain peace of mind that compliance obligations are being managed appropriately and on time.